How much money should I spend on hearing aids?
Budget is usually a critical factor in deciding what device we can buy. So how much do hearing aids cost?
While most hearing aids cost several hundred dollars, some can cost as little as $100 while others may cost upwards of $5,000.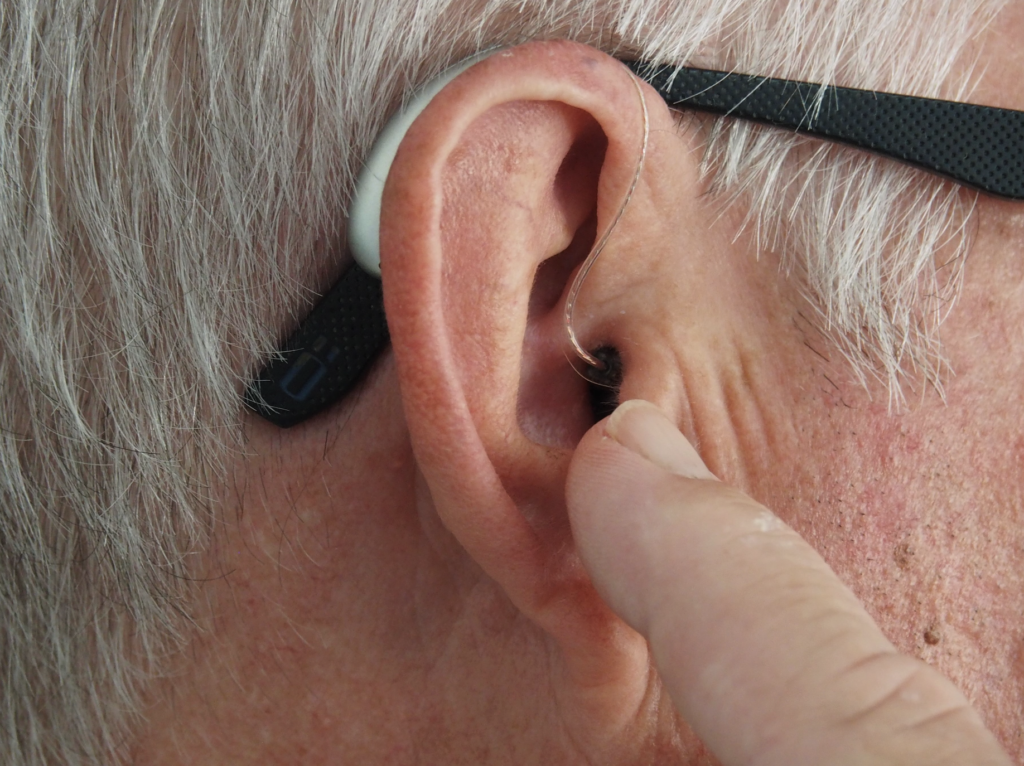 The price also depends on whether you purchase a hearing aid from a hearing center or directly from a hearing aid manufacturer.
Yet, another factor is the severity of hearing loss you're experiencing.
If you have a limited budget, be sure to consult with a hearing professional to find out which models are within your price range.
How To Save Money On Hearing Aids?
Used or Refurbished
You may also want to consider buying used or refurbished.
There are a number of reasons to buy refurbished hearing aids.
First, it can be up to 50% cheaper than the cost of a new hearing aid. Second, many people find that refurbished hearing aids work just as well as new hearing aids.
And finally, buying refurbished hearing aids helps conserve resources and protects the environment.
Be sure to ask your hearing health care provider about the availability of financial such options.
When choosing a hearing health care, make sure it has a long-standing experience treating hearing loss. One that offers an online hearing test, for example, may save you a lot of time as well.
A less popular topic is the fact, that there are a lot of hearing aid rip-offs out there when it comes to refurbishment. You don't want to get my old hearing aids sold back to you because you chose the wrong company 🙂
How Can I Get Financing Options?
Many hearing centers offer financing options to make them more affordable.
Hearing aids are typically not covered by most insurance plans, but some Medicaid programs will pay for them. Veterans Affairs programs also may offer hearing care at a reduced cost.
If you are looking for a hearing aid, be sure to ask the hearing center about the cost and financing options. You don't want to be surprised by the bill after you've had them fitted.
Do your research and find a reputable hearing center.
Dealing only with hearing care professionals is a must! They will be able to first run an accurate and professional hearing test and help you choose the right device for your budget.
How To Choose A Hearing Center?
4 Tips to Watch out For When Choosing a Hearing Center
This is a big investment, and you want to be sure you are getting a quality product. Choosing the right hearing center can change your life and offer you better hearing for years to come.
People will often come to me and complain about their hearing ability and of simple things such as: "I cant get my hearing aids back in", "they slide off all the time", "how do I clean my them?", etc.
in the same vein, if you are having trouble getting your devices back in or are having any hearing problems, it is important to consult with a hearing professional in a professional Hearing Center.
They will be able to help you find the right size and type of hearing aid for your needs. Hearing professionals can also provide you with tips on how to insert your hearing aids properly and the most advanced technology.
Unfortunately, there are a few hearing centers that try to rip people off by selling them inferior products or charging exorbitant prices.
So here are a few tips to avoid getting ripped off!
What are the 4 Tips to avoid hearing aid rip-offs?
Tip 1: Do your research.
Before buying, be sure to do your research.
Read online reviews, compare prices, and get recommendations from friends or family members who have made similar purchases in the past.
Look for accreditation. Always consult with a licensed hearing health professional only before finalizing your purchase.
Hearing centers providing hearing healthcare can and should be accredited by a variety of organizations, such as the Better Business Bureau or the American Academy of Audiology.
Look for an accredited hearing center to be sure you are dealing with a reputable business.
Tip 2: Get a second opinion.
If you are unsure about a hearing center or the price they are charging, get a second opinion. It never hurts to get a second (or even third) opinion from another professional to make sure you are getting the best possible deal.
You can always visit another hearing center for a consultation or ask your doctor for a referral.
So bottom line, if you're not sure whether the hearing center is selling you a quality product, get a second opinion.
Tip 3: Don't be afraid to negotiate.
This is a big purchase, and you have the right to negotiate the price. If you feel like you are being charged too much, be sure to speak up and ask for a lower price.
I also highly recommend you check prices in advance.
And don't be afraid to ask the hearing center for a written estimate of the total cost before you buy them. This will help you avoid being charged hidden fees or exorbitant prices.
Tip 4: Ask for a trial period.
Most hearing centers offer a trial period for their products. Be sure to take advantage of this and try them out before you make a final decision.
Bonus Tip: Hearing Aids Payment Plans and Extended Warranties
In most hearing centers, you can also ask about payment plans and warranties.
Many hearing centers offer affordable monthly payments and extended warranties. Especially if you're considering a completely-in-the-canal hearing aid, be sure to ask about these options.
If you're unhappy with your current hearing aid pair, or if you just want to explore your options, a visit to the hearing center is always a great place to start.
Another option is to do an online hearing test first. Today, many centers look to improve patient satisfaction and offer their clients better hearing options from the comfort of their homes.
You'll get started on the process of getting fitted for a completely-in-the-canal model (inside the ear canal) should you choose that model, and learn more about the different types and brands of hearing care available.
Once at the center, don't be afraid to ask questions. The more you know, the better equipped you'll be to make a decision that is right for you.
Conclusion
When choosing a hearing center, it is important to do your research and get a second opinion. Be sure to ask about payment plans and warranties, and be sure to try out the hearing aids before you make a final decision. Getting fitted for a hearing aid can be a daunting process, but with the right information, you can be sure to find a hearing aid that is right for you.
When choosing hearing aids, it is important to consider the severity of your hearing loss, the type of hearing aid that will best meet your needs, and your budget.
By following the tips above, you can be sure that you are getting the best possible value for your money. It is an important investment, and you deserve to get a quality product at a fair price that will guarantee you better hearing.
Be sure to consult with a hearing professional first to get an accurate diagnosis and recommendation. And remember, if you are not happy with your purchase, some hearing centers offer custom hearing protection which allows you to make a return for a full refund.
Final thoughts, make sure to check out recent articles and learn what to look for when choosing hearing aids.
We hope this blog post has been helpful and that you will find the right hearing aid for you.
Thanks for reading!
CLICK ON THE MYSTERY BOX

BELOW TO DISCOVER
THE BEST WAY TO HAVE

HEALTHY SLEEP

WITH

DREAMS